Green Manufacturing in the Cabinet Industry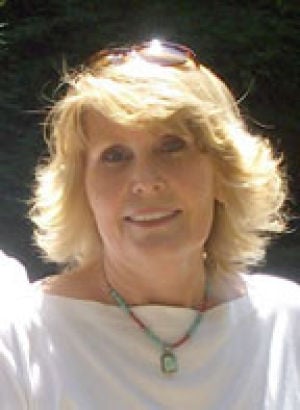 "Green" has become the generic term used to identify the complex, multi-faceted products and processes that reduce carbon footprints on the environment. Marketers have adopted simplistic branding labels that identify products as being "eco-friendly", "recycled", "green", or some other environmentally friendly identifying logo. Considerable attention has been focused on green marketing and the overall idea of green products, but what differentiates one product from another and makes a specific product "green"?
When asked to define "green manufacturing" within the cabinet industry, the responses from manufacturers, kitchen and bath dealers and consumers will vary dramatically. Over the past few years environmentally friendly products have saturated the marketplace which accommodates alternatives to virtually every available product from building materials to home appliances to apparel and personal grooming items. Knowledgeable consumers; more savvy and educated on environmental conservation and protection, are making decisions to purchase "green" products that have minimal impact on the environment.
While an item may be identified as "green", its actual environmental impact cannot be negated completely. Manufacturing processes utilize raw materials, consume energy, and generate emissions from the actual production cycle. Local, state and federal government agencies have established regulatory boards that monitor product emission levels and set parameters on those emissions.
Within the cabinet industry, environmental accountability is in the forefront of established standards to promote environmental responsibility and sustainable cabinet manufacturing. Five categories for compliance within the cabinet manufacturing industry have been established and include:
-Air Quality – Reduction in the emission of hazardous air pollutants (HAP's).
-Product Resource Management – Use of recycled and sustainable products.
-Process Resource Management – Establishing and documenting recycling, waste management, and energy conservation programs.
-Environmental Stewardship – Documented commitment to environmental quality and the review of vendor practices and policies.
-Community Relations – Demonstrate community involvement through service and/or charitable organizations.
In addition to the environmental compliance categories listed above, stringent international standards for formaldehyde emission levels on particleboard, medium density fiberboard and plywood have been established. Formaldehyde, a by-product of natural metabolic processes and combustion, is also used as an adhesive in a wide range of building products, floor coverings, cabinetry, wall coverings, and furniture and has been found to be a toxic material affecting indoor air quality. Regulations mandate the systematic reduction in usage of materials with added urea formaldehyde.
Cabinet manufacturing alternatives for resource sustainability and environmental stewardship include the conversion to non-added urea-formaldehyde hardwood plywood, the elimination of wood waste in landfills, the recycling of hazardous waste into cleaning material, new material options like Bamboo, reconstituted veneers and Thermofoil laminates as alternatives to stain and painted finishes. Through material optimization, waste recycling initiatives, raw material alternatives, available options to finishing, cabinet manufacturers are having a more positive impact on the environment and our daily lives.